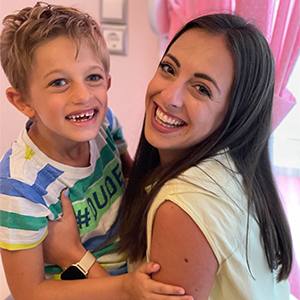 $20 provides an hour of therapy
Just donating a small amount such as $20 can provide an hour of therapy for our students. By providing these services we have seen tremendous improvements in the livelihoods of our students and their families.

Each child needs multiple hours per week
For our services to be effective our students need multiple hours per week of therapy. Providing 1:1 therapy and creating individual behavior intervention plans helps our students achieve their full potential.

We have provided over 1,000 hours of therapy
Our goal is to be able to reshape the lives of our ASD community through awareness, education, and parent training by providing the highest and up-to-date quality of treatment available in the industry at no cost to the family of the child. Many communities do not have access to these services, and many children are left out. Our goal is to provide these services for children and families from these underserved locations.
Why Donate to SPARTA?
Your donation to SPARTA will help support autism education, awareness, advocacy, research, and most importantly, enable us to assist families living with autism in America and in rural areas of Crete, Greece. Through your kind generosity, we will be able to have a positive impact on the lives of many families and children.
Where does donated money go?
All donations to SPARTA go 100% to the mission, to fund autism treatment, parent & provider training, research, and raising awareness.
Is my donation tax deductible?
Yes, all donations are tax deductible as SPARTA is an established 501(c)(3) non-profit under IRS code. If you did not receive a tax deductible receipt, please email [email protected] with your request. Our Tax-ID is 81-3915538
How can I donate?
Please use the PayPal Donate button to make a one-time or monthly donation. If you wish to send a check, please make it out to Saint Paul's Autism Research and Training Academy Inc. , and mail to:
SPARTA
14-34 110th Street- Suite 303, Room 100
College Point, NY 11356