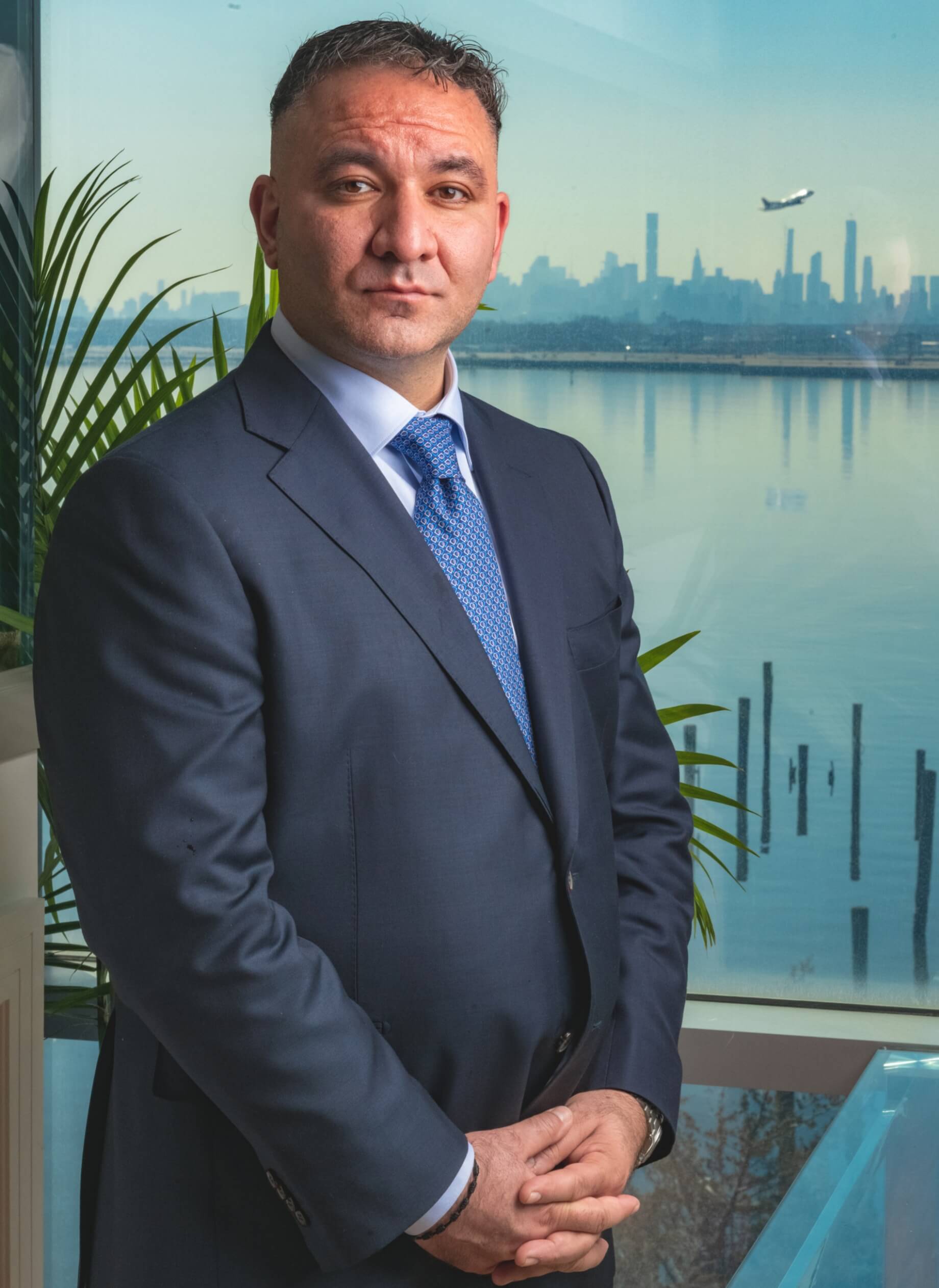 Ph.D. MS Ed. LBA/BCBA-D
President and CEO
Professional Bio
Dr. Lafasakis has been honored and blessed with the opportunity to serve nonverbal children with severe autism for the last 18 years as a head classroom teacher, therapist and supervisor for several early intervention, preschool and school-age special educations programs in New York (NY). He is a doctoral-level psychologist, Board Certified Behavior Analyst-Doctoral (BCBA-D®), New York State (NYS) Certified Teacher in Early Childhood General & Special Education, Birth to Grade 2 and a NYS Licensed Behavior Analyst.
For 5.5 years, Dr. Lafasakis was appointed as the Consulting Clinical Director of Applied Behavior Analysis (ABA) Services at The Infant and Child Learning Center and Stanley Lamm Preschool, part of Downstate Medical Center, State University of New York (SUNY) located in Brooklyn, NY. For 13 years, Dr. Lafasakis worked at Hospital Clinic Home Center, Inc., located at Kingsbrook Jewish Medical Center's Infant Development Program in Brooklyn New York as the Educational Director of ABA Services. Dr. Lafasakis is also the owner, President and Chief Executive/Clinical Director of Kidz Choice Services, Inc., a private behavioral health care agency of 100+ clinicians in Georgetown, Brooklyn that provides ABA therapy to children with autism and other developmental disabilities as well as parent training for their families.
Dr. Lafasakis is the owner, President and Chief Executive Officer of Saint Paul's Autism Research & Training Academy (SPARTA), a non-profit (501c3) organization with a NY office and based in Episkopi, Rethymno on the island of Crete in Greece. Dr. Lafasakis is currently preparing SPARTA's applications in the United States (US) and Greece, office and land leases, business accounts and educational/treatment materials to begin research grant solicitations in the Summer of 2019. SPARTA is expected to obtain grant funding between 2020-2022 and possibly begin soliciting research subjects between 2022-2023. SPARTA's research will consist of applying current and innovative ABA treatment practices for a full day at the child's home and school.
Dr. Lafasakis has published research as a first author on parent training in the Journal of Applied Behavior Analysis (JABA) in 2007.
In 2008, his work was published in a book titled "How to Teach Verbal Behavior" by Dr. Peter Sturmey.
Dr. Lafasakis published his second manuscript in 2010 in Behavioral Interventions (BI) on teaching vocal mand skills (e.g., requesting) to nonverbal children with autism.
A study conducted by Lafasakis, Thomas, Rossi, and Tursenovic titled "Training parents to teach vocal mands in the home: effects on acquisition and generalization of parent teaching and child correct responding" was awarded first place at the New York State Association for Behavior Analysis 21st Annual Conference Doctoral Student Research Award Competition in Saratoga Springs, New York in November, 2010.
In 2016, Dr. Lafasakis published his 3rd manuscript in the Journal of Autism & Developmental Disorders (JADD) on teaching skateboarding skills to an adolescent with severe ASD.
His work in JABA, JADD as well as BI has been cited in over 150 peer-reviewed scientific journals and over 14 books.
In 2019, Dr. Lafasakis and his close colleague Dr. Benjamin Thomas published two manuscripts in autism treatment and staff training in the International Journal of Developmental Disabilities and Journal of Child and Family Behavior Therapy.
Dr. Lafasakis' research has been accepted by several state legislatures in the US as recommended practices for teaching speech/communication skills to nonverbal children with ASD. Dr. Lafasakis has been an invited presenter at local, national and international conferences in autism treatment, developmental disabilities and ABA. Dr. Lafasakis has been an invited guest reviewer for JABA and currently engages in peer review for JADD.
Dr. Lafasakis holds a Master's Degree in Forensic Psychology from John Jay College of Criminal Justice, of the City University of New York (CUNY). He also holds an Advanced Graduate Certificate in ABA from Queens College CUNY, and a Master's Degree in Early Childhood General & Special Education, Birth-Grade 2, from Touro College. For 2½ years, Dr. Lafasakis was a doctoral student in the Learning Processes Psychology and Behavior Analysis Ph.D. program at The CUNY Graduate Center. Upon the birth of his son, Dr. Lafasakis decided to transfer to a different doctoral program and has obtained a Ph.D. in Clinical Psychology (Licensure Track) at the College of Social and Behavioral Sciences at Walden University. Dr. Lafasakis has taught as an adjunct professor of psychology at the College of New Rochelle in NY and has been a guest lecturer at Brooklyn College CUNY and Queens College CUNY.
Dr. Lafasakis is an autism advocate and mainly serves families in NYC by providing parents support through the special education process.
Personal Bio
Michael is the first-generation born son of Mary and George Lafasakis, who immigrated to the US from Greece in the 1960s. Michael was born and grew up in Queens, NY and was raised as a Greek-Orthodox Christian. Michael is married to a remarkable woman named Erika and has 3 wonderful children: George Emmanuel (Age 8), Michelangelo (Age 3), and stepdaughter Nathalia (Age 23).
In July of 1992 at the age of 16, Michael was a victim of a violent crime that caused a complete paralysis of the entire right side of his body, which also caused a total loss of speech and hearing in his right ear. While Michael was in the hospital for 30 days, his doctors told him that he would never do any of the things he did before such as talk, walk, swim, throw a ball or ride a skateboard. Despite his feelings of complete devastation, Michael was determined to get better and prove his doctors wrong.