St. Paul's Autism Research and Training Academy (SPARTA) is a 501 (c)3 non profit which aims to conduct research and provide empirically supported treatments in Applied Behavior Analysis (ABA) to children with Autism Spectrum Disorder (ASD) in the school, our clinic, and at home with our staff or the child's parents of family members. Our students can suffer from more severe forms of Autism, some being nonverbal. We strive to use the latest supported treatments to give our students a more fulfilling and independent life, as well as provide resources for their families.
SPARTA serves children of various ages including toddlers and school-aged students as well as adolescents and young adults with ASD and/or other developmental disabilities who may be exhibiting severe delays in their cognitive functioning, speech/language and communication skills, social-emotional functioning, motor abilities and self-help skills/adaptive functioning.
SPARTA utilizes instructional methods in ABA such as discrete-trial teaching, generalized imitation training, echoic/vocal mand training, discrimination training/multiple exemplar training, incidental teaching, and natural environment teaching. In addition, we implement individualized motivational systems (e.g., visual choice board, token economy, photographic/written activity schedule) across multiple learning as mentioned.
Our team is full of enthusiastic researchers and therapists who dedicate their life to their students.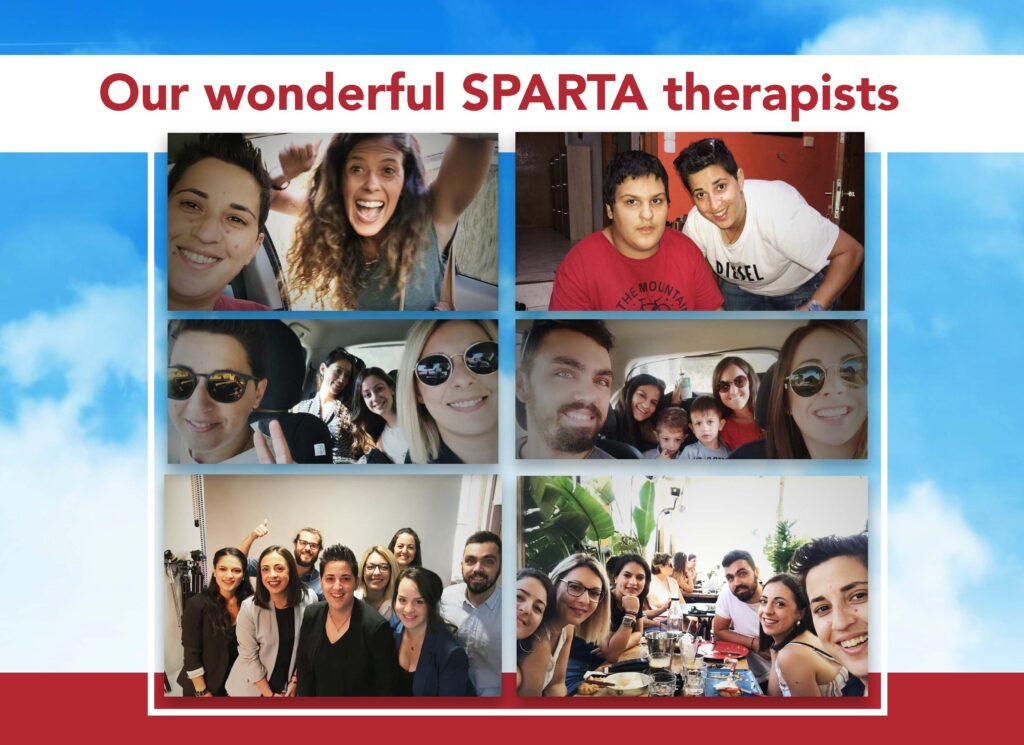 Learn more about our team: sparta-autism.org